BCI -
a leading Manufacturer & Exporter of Bulk Bags​
Bulk Containers India Pvt Ltd (BCI), is a leading manufacturer & exporter of Flexible Intermediate Bulk Containers (FIBC - commonly known as Big Bags) and PP Woven Sacks.
Having a business experience of 18+ years to back up its domain expertise, BCI has established solid & long term connects with key businesses across geographies. Covering more than 16 countries across continents, BCI has truly emerged as a leader in the field.
Its major exports are to Europe (Sweden, Germany, Holland, Italy, France, Greece, Ireland and Poland), USA, South America (Bolivia and Brazil), UK, Middle East (Bahrain and Israel) North Africa (Morocco) and South Korea.
Operating out of India, BCI has an annual capacity of 1.50 million Big Bags and about 8.5 million PP Woven Sacks.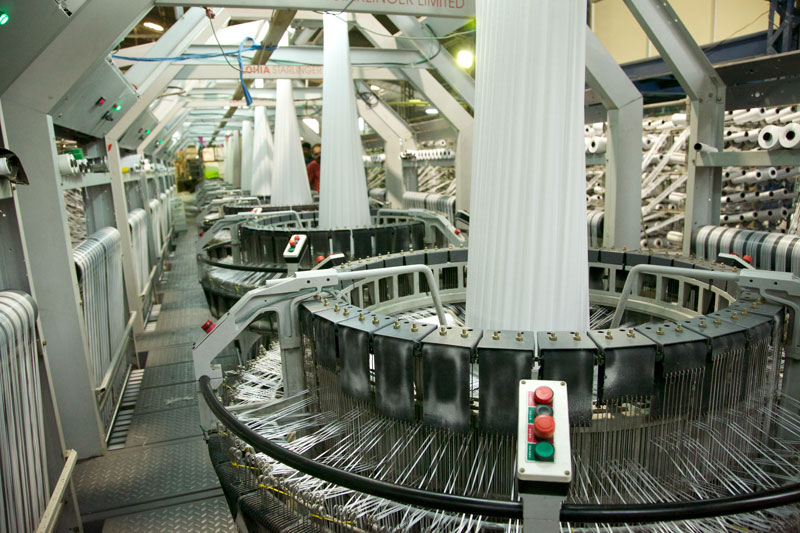 BCI
Management
BCI is a professionally managed company. 
The BCI Management - its Directors, has a collective work experience of more than 70 years, more than half of which is in manufacturing & exporting of Big Bags & PP Bags.
The Management has extensive global exposure, having traveled so, to develop export markets in the USA, Europe, UK, Middle East and Africa.
Having built a technical and domain expertise from ground-up, the BCI Management have developed various types of FIBC to suit specific customer requirements. This has helped customers to optimize their bulk packaging and increasing the packaging efficiency, thereby saving on costs without compromising on safety.
BCI Directors, Ashok Rajapurkar and Jayant Kunte are industry veterans. They have also successfully implemented turnkey projects for manufacturing of Big Bags & PP Sacks in Russia.
Ashok Rajapurkar, the senior Director at BCI, has degrees in Business Management, Law and is also qualified as a Chartered Secretary. Having more that 44 years of work experience, he is a devout professional and a dynamic business manager. He is also an avid reader & traveler with an astute, out-of-the-box thinking.
Jayant Kunte, also a Director at BCI, has a work experience of more than 36 years. He is a qualified Chartered Accountant and a Chartered Secretary as well. Known for his professionalism, innovative excellence and people management skills, Jayant is also a world-traveler and dabbles in singing while being an ardent movie buff.
BCI
Team
BCI is a 300 + strong team of professionals.

Comprising of a business savvy management, domain experts, experienced engineers, a skilled workforce and a competent administrative staff, The Team is highly focused on business & organizational growth.
BCI Management is demonstratively motivating and pushes the envelope hard. The Team is up to the task and is geared up to meet newer challenges brought in by the ever-changing market dynamics.
The Team is strongly bonded and thrives on its skills, knowledge & commitment to achieve excellence. This is what allows BCI to aim at continuously raising the performance bar and consistently meeting customer satisfaction expectations.